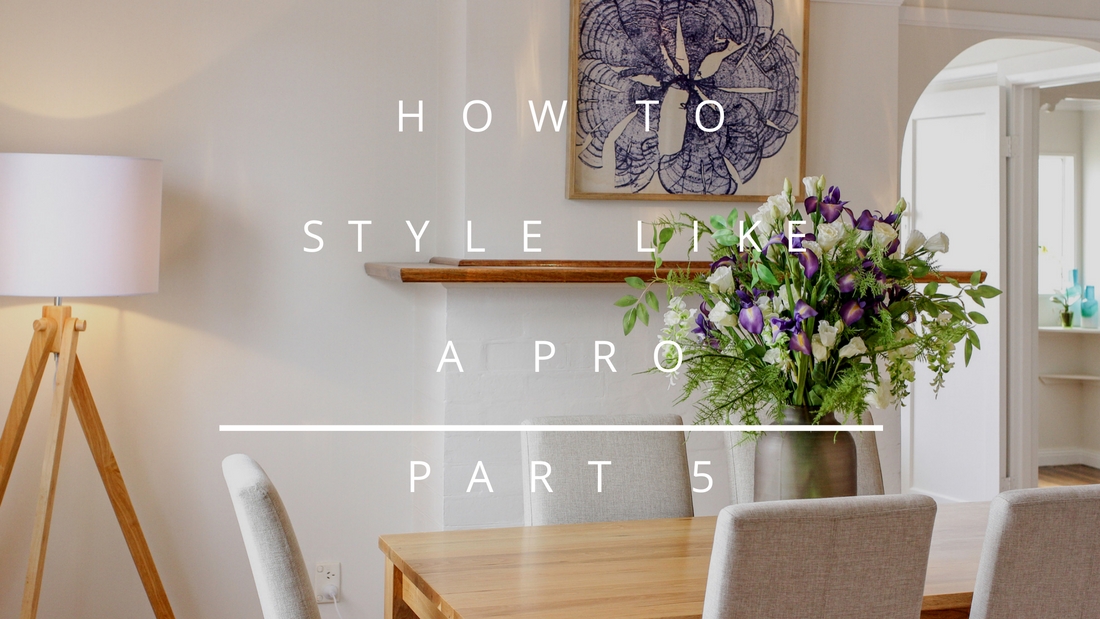 03 Sep

How to style like a pro – part 5 – plants and flowers

The use of plants inside the home compliments everything else we have gone through so far in this series of blogs. They add that final element to the use of cushions, accessories, artwork and your furniture placement. They fill in the last of the gaps to create a fully styled room with life and colour. Most of all, plants and flowers create a relaxed environment. 

But what plants will work in your home and where should you put them? Great question.

We use a rule of scale when dressing certain areas with greenery. For example, bedside tables are usually decorated with lower plants like small bunches of flowers or pots with succulents (these generally sit lower than lamp shades) while bigger rooms like the dining room have a large vase on the table with a combination of flowers and stems to fill. This is great for impact but not always practical for living. In kitchens we often use medium potted plants on the counters and then use larger ones on the floor in the lounge room to fill in a corner and provide additional height and a great focal point.

While we all love having fresh cut blooms in our home, the reality of the styling world is they are not practical and they are on the way out in styling terms. Unfortunately real flowers wilt, drop petals and end up smelling during the sales period which is not ideal when you have prospective purchasers on your doorstep ready to inspect. You can update the flowers for every open home on a Saturday but during summer, they are long gone before the second inspection of the home on Monday or Tuesday.

We absolutely love faux plants and flowers, and most of the time people can't tell they aren't real. We invest heavily in amazing realistic plants, flowers and stems that have followers on Facebook asking us "Are they real?" all the time. The flowers are incredible and generations away from your Grandmother's old silk flowers!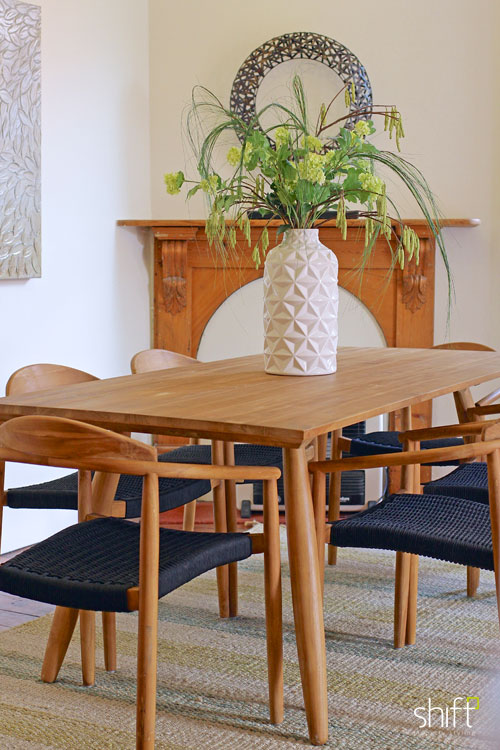 The current design trend in greenery is moving towards plants rather than flowers for styling homes – indoor plants are the new flower arrangements!
Plants vary or course, and it all depends on your preference for your home. With the larger potted plants we are still finding that Monstera, Fiddle Leaf, Mother in Laws Tongue, Bird of Paradise and Maiden Hair ferns look great in most homes and add another level of sophistication. They have a lovely green in their stem and a good height to add wow to corner spaces.
Large foliage such as palm leaves in tall vases are incredibly on trend as too are cascading plants such as pothos located on shelves or mantle pieces. Add a pear cactus with a collection of succulents to your sideboard or console table to give a lush pop of green!
You can also add another level of styling to your plant with your selection of pot or basket. There are so many options out there from cane, fabric woven, concrete, gold, wire and even cotton variants. From what we are hearing too, the copper, marble pots and paper bag pots for displaying your plants are well on the way out too. So last year!! 🙂
The images below show a selection of the pots we are currently using in our styling including an elevated look with and pot stand.
Smaller plants in pots are amazing too and can be used by themselves or in groups to create a spot of green in smaller areas such as the bedsides, mantles or shelves. Be sure to use other accessories with them when styling so the plant is not isolated by itself. Greenery is also key in bathrooms to add that element of life to tiles, tapware and porcelain. Greenery in the bathroom takes the edge off flat hard surfaces and again adds an element of relaxation and softness to the space.
Indoor plants have becoming increasingly fashionable over the last few years, and there is such a wide selection of choice out there. Our tips if you are investing in faux plants is don't buy the cheap ones for a number of reasons. The first is that the foliage never tends to last well and you'll find pieces dropping off. Secondly, the colour. Cheaper plants are usually lime green rather than a rich and realistic green. Third point, although you don't have to water them, a wipe down with a damp cloth will keep them looking fresh for ages. Good quality faux plants are expensive, but they will last years and years.
If you are buying live plants or fresh cut, consider there need for sun, water and whether foliage they drop will damage your floorboards, carpet or furniture (stamens from lillies are notorious for leaving marks that are near impossible to clean or remove) and consider how long you need them for (ie flowers for showing the house off for sale or long term investment such as a potted plant).
The last point we will leave you on is remember not to overdo the plants or flowers in any one room. Sometimes less IS more. An overload of plants will leave your room looking like a jungle rather than a relaxing space.
The Shift Team
For our other tips and more professional styling advice, check out our other blogs in this series here:
Style like a pro – part 1 – using cushions
Style like a pro – part 2 – living room furniture placement
Style like a pro – part 3 – styling up coffee and dining tables