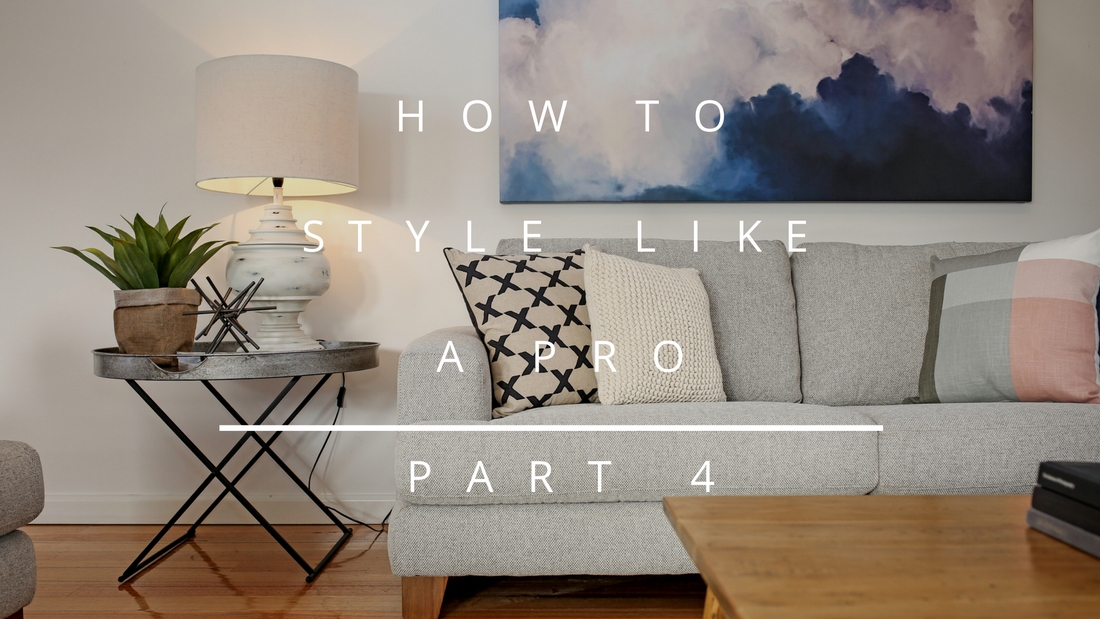 26 Aug

Style like a pro – part 4 – the importance of hero artwork

We are big fans of all types of artwork at Shift Property Styling and for good reason. Every single room we style starts with art. It is the foundation of the styling and sets the scene for every accessory we use in that particular room and we believe a hero piece of artwork should be the show stopping, stage stealing, focal point of your room.

In a lot of cases, artwork is the first thing you see when you walk into a room, and there is no greater compliment than when a guest blurts out on arrival "I love that artwork, where did you get that?"

Art fills blank walls and gives a room personality, scale and dimension which is why we love to start our styling here.
Selecting artwork
We usually select a piece that will fit the space we are hanging it on, and this space will vary in your home to need either portrait or landscape format (we'll talk about this in more detail below). The artwork piece will be selected on it's content and the type of home we are styling. For example, a new build will handle a more modern piece of print artwork whereas an older home might need a framed painting to reflect the existing interior features (although this is not always the case).
You'll need to select your artwork size based on a number of factors. How large is the wall? How much weight can the wall hold? Are there light switches or heating controls interfering with the space?
The next thing you'll need to determine is the orientation of the artwork and this depends on where the artwork will be hung. In lounge rooms where artwork is being centred and hung above the sofa, we usually prefer to hang landscape as this amplifies the size of the room
But if you are hanging on a mantle with a high ceiling, the orientation should be portrait as the space is more narrow. Always be sure in a narrow space to leave wall space to the left and right of the artwork so that the piece stands out more. An artwork too close to the edge of the wall looks crammed in.
We usually then take a small 10% element of the artwork to use in the remainder of the styling. This 10% colour could be picked up in things like cushions or throw rugs or maybe decorative accessories. Using this method means the whole room comes together, but not in a matchy-matchy look that overloads on one particular colour.
In the images below you can see quite bold hero pieces of artwork, but the accent colours of chartreuse in the first, green in the second and mint in the third are taken from each of the artworks and put back into the styling of the rest of the room.
Frame choice
If you are going to have a frame on your artwork, don't forget to pick your frame type carefully as this has an impact on the overall look and feel of the artwork.
We love blond timber frames at the moment as they look great on light coloured walls. We're also seeing more and more shadow framing of larger stretched canvas artworks which look amazing in timber or in white.
For contrast against the colour in your artwork (or even on a coloured painted wall) white frames can create an incredible feature in your room that creates instant wow.
Another frame option we have fallen in love with is the contrasting timber and black edge (or white edge). It's such a great feature when you want the warmth of timber but the sophistication of a black or white border edge.
Lastly, always look at adding a matte around the artwork if the content of the artwork is smaller. This way you can create a dynamic look from a your selected print or painting and give the piece more impact in your space.
Consulting a good picture framer is always the best idea in order to maximise the impact of your artwork.
Hanging your artwork
Hanging artwork is a challenge in itself. It all depends on the weight of your artwork and what substructure you are hanging the artwork on. There are loads of tips and tricks online about hanging artwork but just make sure that whatever you put up, stays up.
For light pieces you could use 3M removable hooks or small pin style hooks that can be hammered into the wall (tip – we usually heat the wall space with a hair dryer where the removable hook will be placed to ensure a strong bond between the hook and the wall surface).
With plasterboard you can use regular single nail hooks for smaller art or for bigger pieces twin or triple nail hooks. Should it be a heavy piece of artwork, a wall anchor maybe required. This type of hook anchors from the back of the plasterboard to ensure a solid mount.
When working with masonry walls or rendered fireplaces, you may need a wall plug and screw in order to fix the art to the wall. This will usually require a hammerdrill and masonry bit to drill the hole and a plastic wall plug and screw to insert into the hole.
Always investigate what your wall is constructed from in advance and talk to your local hardware store about the appropriate fixtures for your artwork.
Just remember, while artwork can be a solid investment if you're happy to splash the cash, it doesn't need to break the bank; you can purchase a large print online and have it framed locally, buy an affordable stretched canvas with a box frame for an added touch of luxe or even try your hand at DIY art on a blank canvas. The options are endless.
If you get stuck, we can help by ordering artwork on your behalf too. If you see anything on our Facebook page or website, we may still be able to order it for you to give you the fully styled look instantly!
The Shift Team
For our other tips and more professional styling advice, check out our other blogs in this series here:
Style like a pro – part 1 – using cushions
Style like a pro – part 2 – living room furniture placement
Style like a pro – part 3 – styling up coffee and dining tables