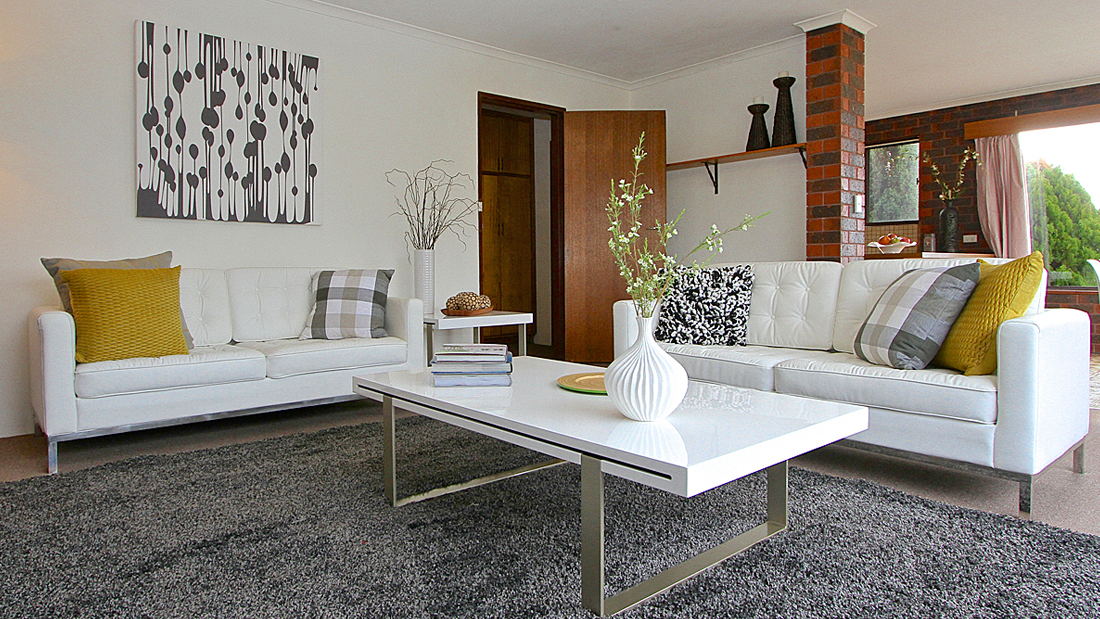 12 Jun

A great property styling experience

Taking the leap of faith to style a property is a big risk for home owners. What will the result be? Will the property look great? Will it all come together.

We pride ourselves on delivering great looking homes that suit the broadest buying market and engage people right from the moment they see our photos online or in print.

This is one story of a client (who we actually never met in person) that took the leap…

"Buying and selling property is such an interesting experience, something that usually involves a tug-of-war between the head and heart – what you can afford versus what you really want.

Having reported on the Australian property industry for around 15 years as a specialised housing photojournalist, New Homes Editor for a metropolitan daily newspaper and as editor of a luxury lifestyle magazine, much of my professional life has involved reviewing properties for a reading audience looking to build or buy, or to find inspiration for interior design and landscaping projects. 

In addition to this, in the past few years I have renovated and sold a couple of properties myself, and now know from first-hand experience just how important it is to present a property to its best advantage and "sell the dream" of owning that particular home.

That's why earlier this year it seemed only logical to contract Shift by Design to give my recently refurbished 1970s property a hip retro edge ahead of it going on the market for sale . . . during winter . . . in Hobart.

While it's not necessarily seen as the ideal season in which to sell a property, I have been staggered by the high levels of interest would-be buyers have shown in this 40-year-old home ­– currently that's well over 2,000 independent views on a well-known real estate website in just a few weeks.

I know from open home viewing feedback much of that interest is due to the exceptional effort Adam and Donielle Luttrell from Shift by Design put into styling this property which adds to other features such as its generous room proportions, good views and great proximity to the nearby café scene.
From one visit, Adam and Donielle devised how best to stage the property in the style and colour of furniture selection, right down to the placement of designer touches such as stylish soft furnishings and artwork. The photos, taken by Adam and made available for use in the marketing campaign, make this property look like it should feature in the latest edition of an interior design magazine.
This designer styling has been a vital part of the marketing campaign giving personality and "life" to what would otherwise been an empty shell. The styling suggests to would-be buyers how they could live in the home, and how they can best use the space to fully enjoy a comfortable and stylish lifestyle.
Not only am I thrilled with the results, Adam and Donielle made the experience exceptionally easy for me. They are a joy to work with and for many reasons I would not hesitate to recommending them and their Shift by Design business to others wishing to gain an unfair advantage in the competitive housing market."
Testimonial by Merryn Pyper
1/16 Wallace Avenue, Lenah Valley